How to download images from a Collection?
When your client is viewing a Collection, they will have a few options available for downloading images!
To Download the entire Collection, they simply need to click on the Download icon shown at the top right of the Gallery view.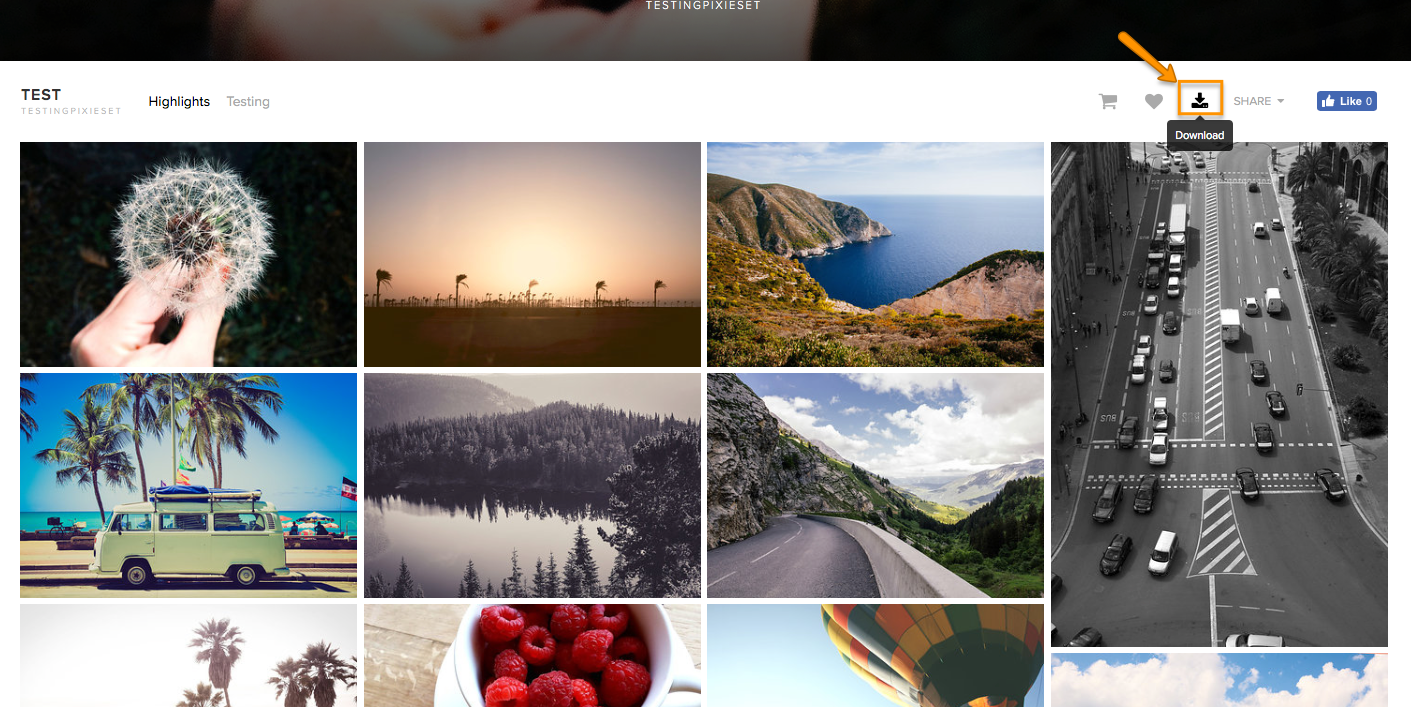 For Single Photo Download (note: this option is Off by default), they can click on the Download Icon located on the individual image they would like to download.

Based on the Download Settings for your Collection, the client may be asked for their email address and the 4-digit Download PIN in order to complete a download.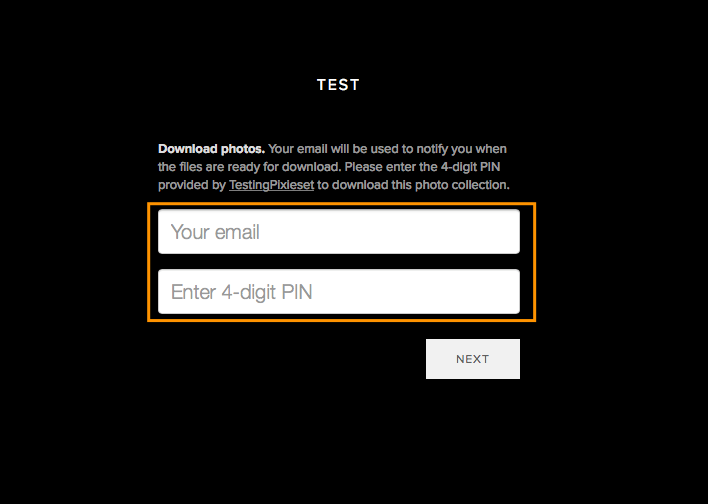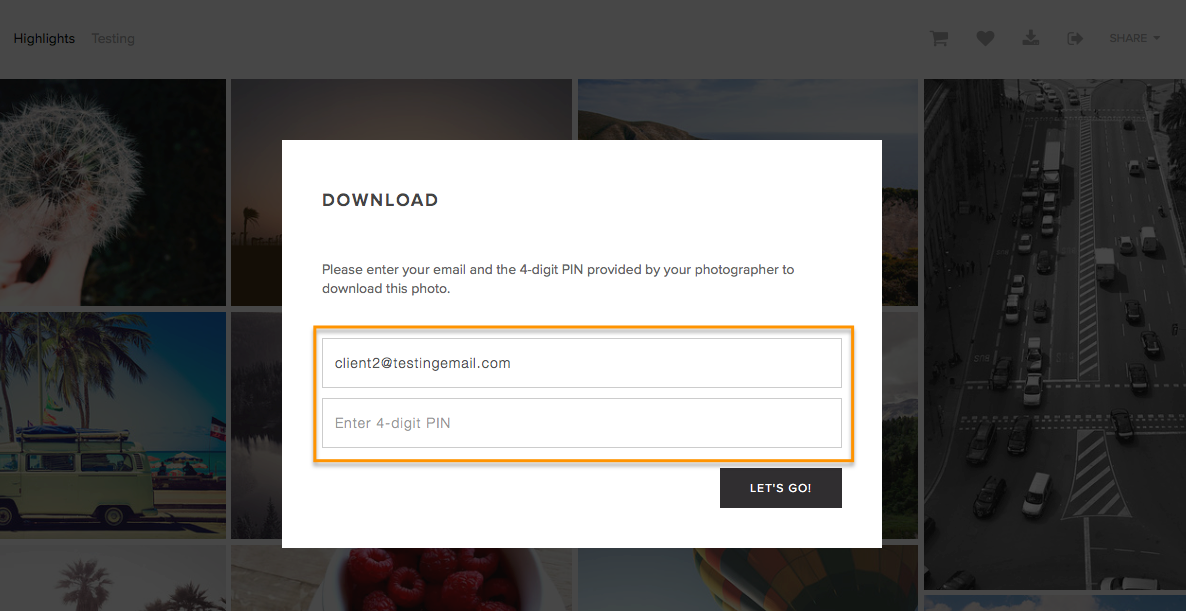 The email address provided will only be used to notify them when their .ZIP file of images is ready to be Downloaded (in case they do not wish to wait on the Download page for this to be completed). The email they receive will also include the link they will need to access their images, and Download the .ZIP file to their computer. We do not email your client for any other reason.
The 4-digit Download PIN can be found on the Download Settings page in your Dashboard. You can turn this option off, however, if you turn the Download PIN off, anyone with access to the Gallery will be able to Download your images for Free.
Your client will have the chance to select the Sets they would like to Download (if applicable), and also choose the Download Size (if you are providing multiple options). They can always come back to this page at a later time, and select another size or more Sets to Download.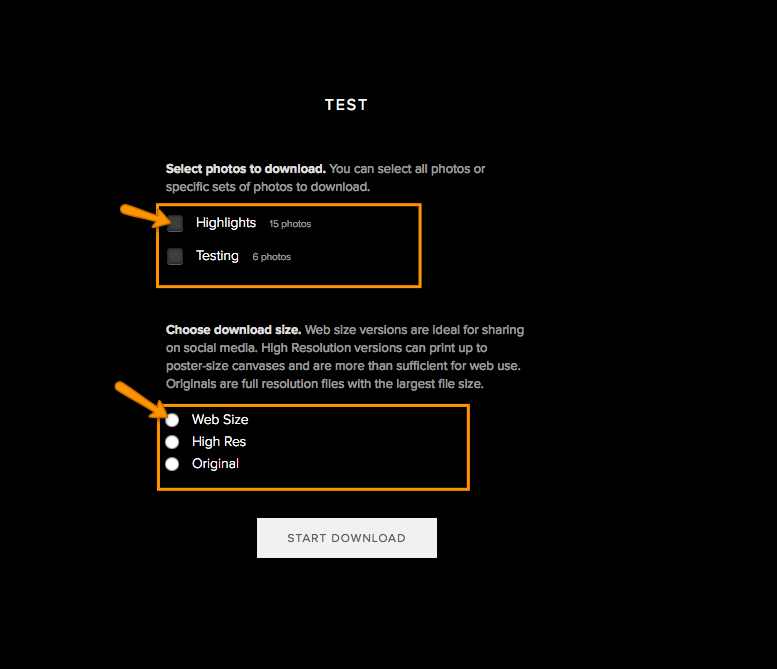 Your client will receive the Gallery Download in a .ZIP file format, which they can unzip/extract to get the .jpg image files inside. If they are using Single Photo Download to Download select individual images, it will save the .jpg file directly to their computer or mobile device.